For decades, Apple has reigned supreme in the world of technology and almost everybody is fine with it since they gifted us with some of the best and most advanced devices that are now widely used today and has been the inspiration for competitors to embrace smart technology. For many, Apple is synonymous with class, elegance, sophistication, luxury, you name it. People are always on the lookout for the next line of Apple products because it sets the bar in the industry that competing brands must either follow in order to stay relevant or overshadow to dominate the market.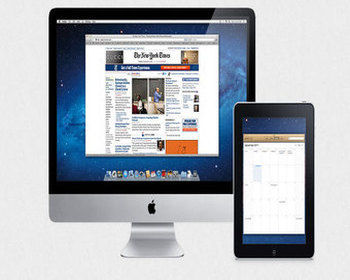 When it comes to smartphones, it is still a close match between iPhones and the Samsung smartphones with the two brands having a loyal group of customers who patronize their products. Apple has maintained its edge in the field of smartphone but over the years has lost its edge in computers. The Mac is still a legend in its own right but many complain that its hardware is a bit outdated compared to newer Window models right now. It is about to change as Apple just recently launched new Macbook Air, Mac mini, and iPad pro versions.
As Apple rolled out updated products at its event in New York on Tuesday, analysts quickly noticed a pattern. New versions of the company's iPad Pro, Mac mini, and MacBook Air all had impressively improved features—along with higher prices than what they replaced.

The new entry-level iPad Pro got a larger screen, faster processor, and lost its home button in favor of Apple's high security facial recognition login system, Face ID. But its starting price jumped to $799 from its predecessor, which cost $599.

Likewise, the revamped MacBook Air got speedier and comes with a higher resolution screen than what it replaced, circa 2015. But the new laptop starts at $1,199 versus $999 for the older model, which Apple will continue to sell at that price—at least for now.
(Via: http://fortune.com/2018/10/30/apple-ipad-pro-higher-price-mac/)
The world is always attentive to any new releases coming from Apple and this is no exception especially that they are basically revamping their computing line with enhanced features to ensure they not only stay competitive in the computer and tablet market but still take the lead like they should have being the innovators that they are and all. All these hardware and software upgrades and fancy new features also come at a price, which is not surprising knowing these are Apple products. All three look differently and works way better than it used to and the only challenge here is its price considering that other brands enhance the features of their devices without significantly raising their prices.
According to Apple, the new Mac Mini will be around five times faster than its predecessor, though considering the age of the older one that's not quite as impressive as it sounds. The Apple
…