Eassos offers free thumb
drive data recovery software to help you troubleshoot thumb drive data loss
issues. Are you troubled by the problem of losing important files form USB
thumb drive, memory stick, flash drive, memory cards? You can try the thumb
drive recovery guide below to recover deleted or lost files with ease.
About thumb
drive data recovery
USB thumb drives are useful
storage device and it plays important role in our daily lives, for example,
thumb drives and flash disks make it extremely easy to transfer data between
computers. We often store various files on thumb drives and many files are of
great importance. However, these files cannot escape the data loss issue, for
there are too many reasons lead to the issue. For instance, accidental deleting
files, format drive by mistake, thumb drive turns to RAW, partition missing,
virus attack, bad sectors and so on.
What can we do when data loss
issue occurs to thumb drive? The first and foremost action is staying calm.
There is no need to be panic that much, for there are solutions to fix it. Is
it possible for common users who do not know advanced computer skills to do the
recovery? The answer is a YES! A free thumb drive data recovery tool can do the
job for you.
Free thumb drive
data recovery software
Eassos thumb drive data
recovery freeware – Eassos Recovery Free can help you find out missing, deleted
or formatted files and recover them to working status easily. It can be used to
restore multiple types of files, including files, documents, photos, videos,
music, email, archives and so on.
Basic recovery options are
provided to solve all kinds of data loss issues such as recover deleted files,
recover RAW drive, lost partition recovery, disk recovery, recover formatted
partition, etc.
It is equipped with a
user-friendly layout and the onscreen instruction will guide through the whole
recovery process, making it easy to do thumb drive data recovery.
Supported device: hard disk
drive, external HDD, memory card, USB flash drive, pen stick, thumb drive and
more.
Supported file system: NTFS,
exFAT, FAT12, FAT16, FAT32, EXT2 and EXT3.
Thumb drive
recovery guide: how to recover deleted files from thumb drive?
Eassos Recovery Free is
famous thumb drive data recovery freeware, for it is easy-to-use, effective and
guarantees satisfied recovery quality. This free tool allows to scan thumb
drive, preview recoverable files and recover 1GB data free of charge, and you
can upgrade it to the full edition in order to recover extra data.
The process of recovering
deleted files from thumb drive is extremely easy, which can be completed via
three simple steps. Connect your thumb drive to computer and you can start the
recovery following the step-by-step guide below:
Step 1: Install and run Eassos
Recovery Free from your computer. Then choose a recovery mode.
This recovery tool is
compatible will Windows 10/8/7/Vista/XP, both 32-bit and 64-bit and you can
easily get it installed on your PC. Note: Do not install the software to the
thumb drive, in case of overwriting lost data.
Four recovery options are available and you can choose the most suitable one based on actual data loss reason.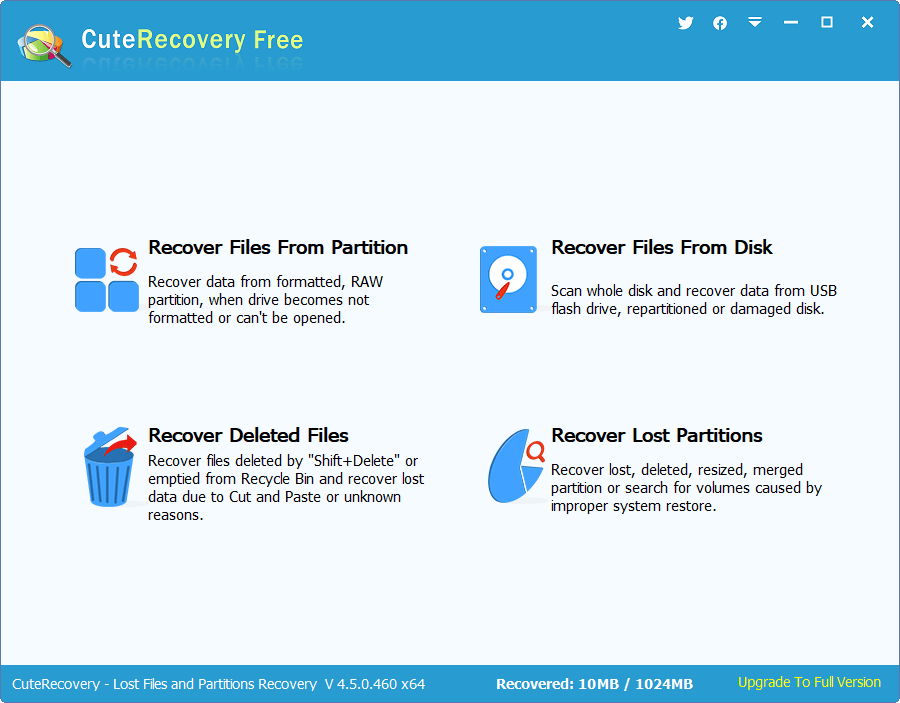 Step 2: Scan the thumb drive.
Highlight the thumb drive
where you want to recover lost data and click Next button. After that
the thumb drive recovery tool starts to scan the drive and look for recoverable
data.
The scanning process carries out quick and deep scanning at the same time and it shows lost files during scanning. Thus the entire recovery is visible.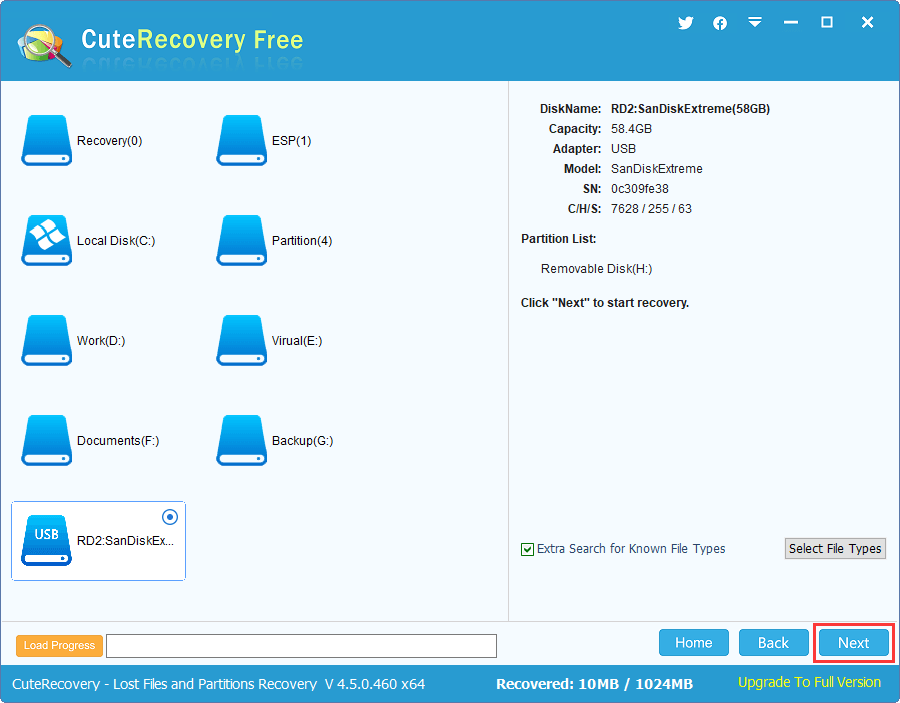 Step 3: Preview and recover lost
files from thumb drive.
You can check and preview
files found in the program, also you can filter scanning result to quick locate
desired data.
The thumb drive recovery can be completed after saving needed files to a safe location: choose what you want to restore and click Recover button.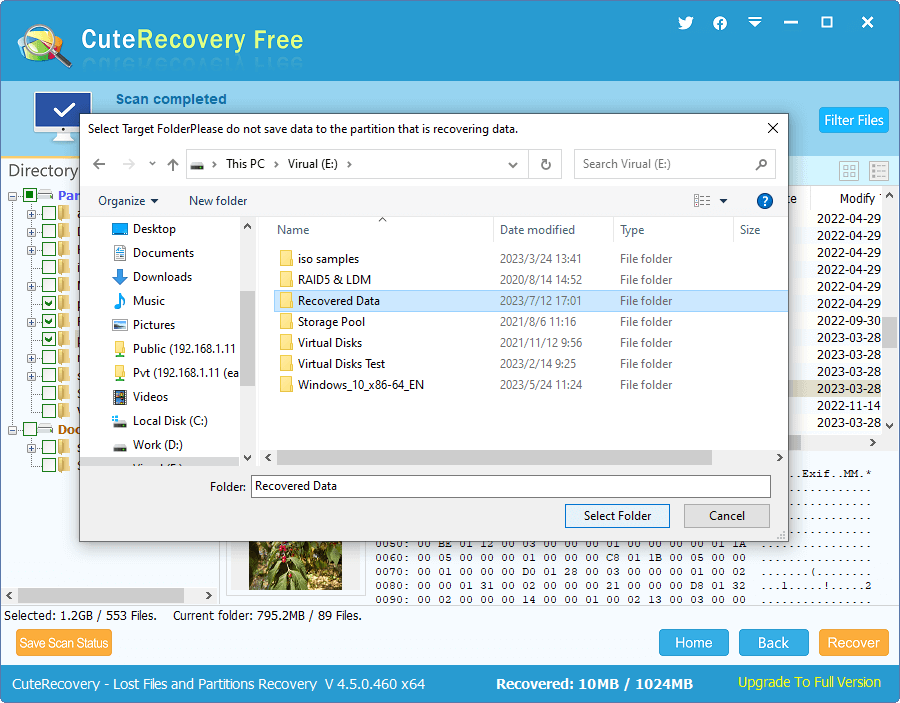 How to protect
thumb drive data?
Here are some tips that are
worth your attention to protect thumb drive data:
Keep your thumb drive in a
safe place. Do not leave it on somewhere unattended, for it is easy to get
physical damages due to dropping, water damage, impact, etc.
Do not use thumb drive in the
environment with extreme temperatures or humidity, as this can damage
electronic components.
Click Safely remove media
before disconnect thumb drive from computer. This can avoid most partition
corruption issues.
Scan the drive using
anti-virus software after it is used on other computers.
Create backups for important
files of thumb drive and keep multiple copies for backups.
Conclusion
As noted above, thumb drive
data recovery can be achieved easily by using Eassos Recovery Free. Apart from
recovering lost files from thumb drive, this tool also supports memory card
recovery, external hard drive recovery, USB partition recovery, HDD data
recovery, etc.
To prevent data loss issue, it is recommended to back up important files on a regular basis and keep an effective data recovery program like Eassos data recovery software. If you are facing data loss problem, please act fast to install the recovery software now and get back deleted, lost or formatted files via simple steps.
Related articles
How to recover deleted files from USB
drive (free)?
Pen drive data recovery – how to recover
deleted / lost files from pend drive?
SanDisk Data Recovery – recover lost
data from SanDisk Memory card
USB data recovery: recover files from USB
drive
from Eassos Blog https://www.eassos.com/blog/thumb-drive-data-recovery/